My Avon order arrived today. I bought an everyday perfume and some shower gel.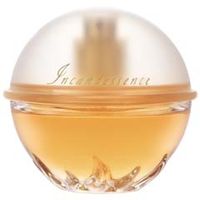 The typical Avon lady who used to ding dong that bell many years ago has certainly changed.
My Avon lady is actually a 50+ man, who has about 6 teeth in his head, very little hair and wears a yellow fluorescent jacket. He takes his job very seriously though and is really nice and I have a lot of respect for him. He's very well known around here and wouldn't be able to hold down a 'normal' job but he does like to have a little job on the go. I always buy a little bit of something from him and I know a couple of neighbours do the same. I think he does quite well actually. He's always wandering up and down the streets delivering his orders.
Anyway, when he knocked on the door I was upstairs and shouted down to Mark that I didn't have any cash on me and could he pay.
Thomas must have overheard because within 5 minutes he came into my bedroom carrying his piggy bank his Aunty had given him for Christmas, stuffed full of his Christmas money.
"Mum" he said "don't worry about not having any money, here's £10, I'll buy your perfume for you". He looked so grown up and pleased to be doing this that I knew it would be wrong to say anything other than "Thank you Thomas, that's really kind of you". He then gave me a great big hug and a kiss and told me he loved me.
Now, how sweet was that? I can only hope our mother and son bond will always be as special.
And I shall of course slip the £10 back when he's not looking.
xxx