We went to Bury this morning for a browse. We started off with a fried breakfast for Mark and a toasted teacake for me in a lovely little cafe opposite the Parish Church.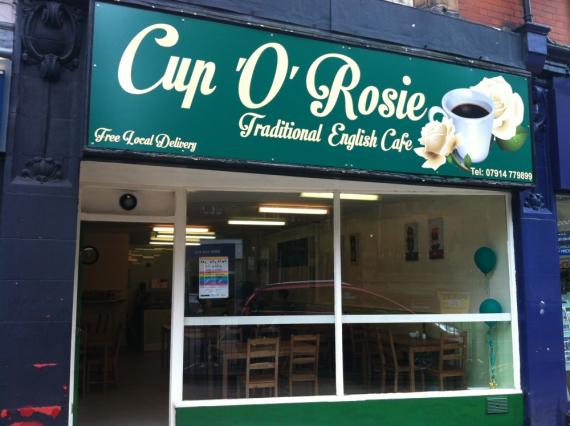 Then we went our own way for half an hour. Mark likes to look at watches and I like the bookshops. I find watches as boring as he finds books, but we're both old enough to accept this and enjoy time browsing on our own.
I had a good look around the 3 bookshops in the centre and bought this from the Book Clearance Shop. Looking forward to starting it tonight.
Then we met up and made a joint purchase of a couple of sausage rolls for the kids from Greggs. Who said romance was dead.
We decided to get some fresh air and had a walk outside around the 'new bit' (The Rock).
Mark had a look in a couple more jewellers while I bought some birthday cards and a packet of Christmas cards.
Then this afternoon I met Amy in Middleton. It's her friends birthday tomorrow and she'd chosen some earrings which we needed to collect from Argos. According to Amy her friend can't wear 'Carat Gold 9' so she chose sterling silver instead.
I also needed some hay for the guinea pig, who for some reason has recently been renamed Mildred, and Amy picked up some coloured card to frame Haiku poetry she is writing at the moment.
That's quite a lot of walking around for me and I've still got to get my 20 minutes in with the dog.
I'll be glad to roll into bed tonight.
xxx