It was Thomas' parents evening tonight. He came home with a lovely report last week. Apparently, he bats above average in all subjects but his writing needs a lot of improvement. He must take after my Dad who studied Pure Maths as his teacher says he's very good with numbers, especially problem solving and also science. I suppose, this makes up for his definite lack of skill in PE!
A couple of the Mums in the playground were talking 'rewards' today. Build a Bear, Lego and football shirts were mentioned. I dread to think what the children will want when they become teenagers.
We've never rewarded Amy and Thomas for good reports. This probably stems from our own childhoods. My Mum & Dad never put any pressure on us to be outstanding, but it was always instilled in us to behave, put in 100% effort and do the best we could. There were certainly never any rewards for what they considered the norm.
Mark was a little different in that he openly admits he was every teacher's worst nightmare and
never got a good enough report to warrant the possibility of a reward.
W
e went to school in the era where teachers sent you to the corner shop for their cigs and when it was much easier to bunk off lessons without the teachers missing you. They probably didn't even really know who he was! He's definitely one of those people who came into his own as soon as his school days were over.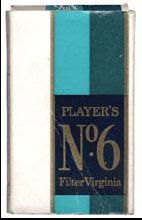 One of the cutest rewards I've seen is when my nephew got a good report in his reception year. My brother bought him a gingerbread man. Sweet treats are very limited in their house and he was absolutely thrilled to get this.
But at Number 38 we've set our own yardstick and a "Well done Amy/Thomas, we're really proud of you for working so hard", is the only reward ours get and in all honestly they seem quite happy with this. They've certainly never asked for monetary or materialistic rewards from us after Parents Evenings. Although if they asked for double their quota of chocolate biscuits I probably wouldn't say no!
I don't know whether rewards are common these days. Did you/do you reward your children for good reports and exam results?
xxx